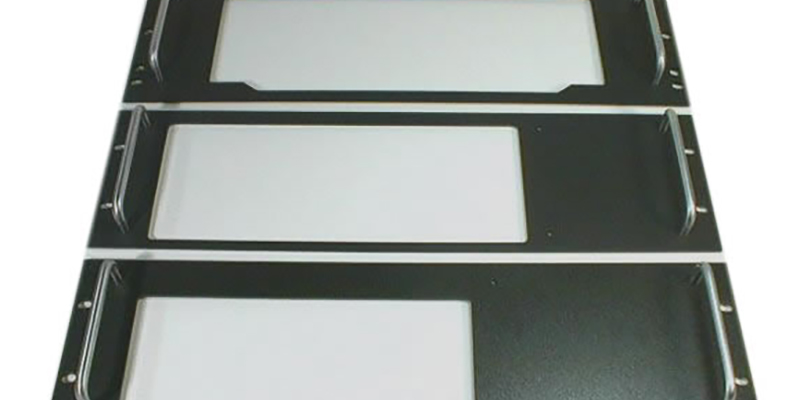 A 19-inch rack is a standardized frame or enclosure for mounting multiple equipment modules. Each module has a front panel that is 19 inches (482.6 mm) wide, including edges or ears that protrude on each side which allow the module to be fastened to the rack frame with screws. The usable width for equipment is 17.5" or 444.5mm
Novexcomm products adhere to the EIA Standards. Panel lengths are all 19" (482mm) and cut in U Units of 1.75" (44.4mm). The mounting holes in the panels will match with rack rails found it EIA standard enclosures. For more information on these racks, see: http://en.wikipedia.org/wiki/19-inch_rack
All of our rack mounts are standard EIA 19" relay rack size. Radio rack panels are usually listed in U units, one U equals 1 ¾" height. You will see most of our racks are 2U, meaning they are 3 ½" high. The larger radios, like the Icom 756 and 746, are 4U or 7" high.
2U = 3.5"
3U = 5.25"
4U = 7"
Since we make 2U, 3U and 4U products we can cover 90%+ of all radios made today, but if your radio is larger
contact us
to discuss how we can make it the way YOU need it.