Size:
NA
Product ID #
37
Description:

The idea is designed around the case to mount 6 of these high powered digital/ analog repeaters into an open-frame rack cage for compressed installations where space is at a premium since building site owners charge by the rack-unit of space this saves money by not paying for more rack space.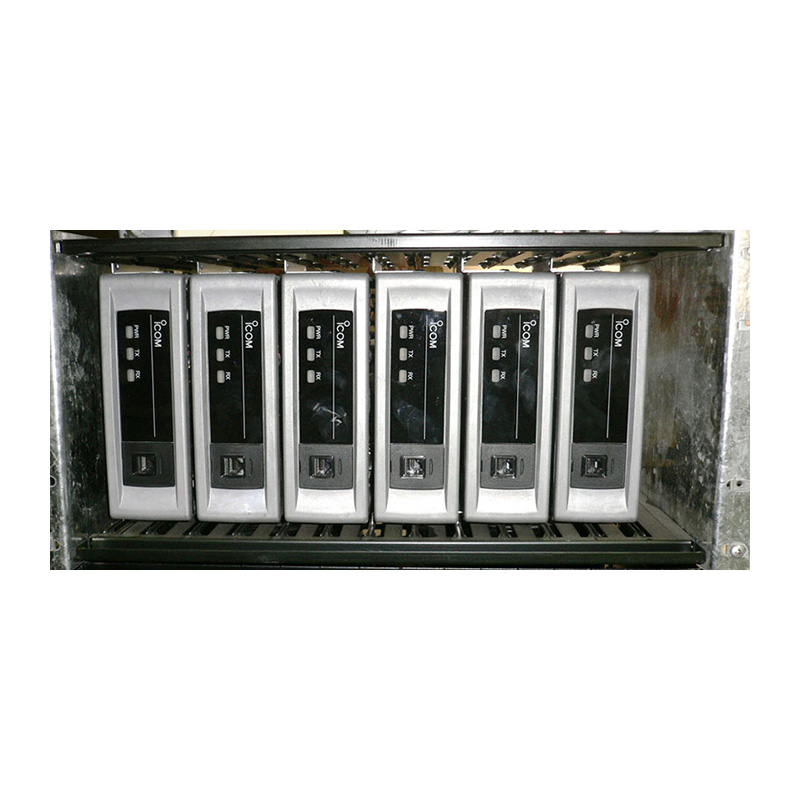 The 6PakRak puts 6 repeaters into only 9 vertical inches of rack space, no screws to remove to get a repeater out for service or add one to the frame; just slide it in on the factory-supplied "rack ears" that come with it.
You save even more money since the 6PakRak costs only $300 (the price of one FR5000 type of Icom housing) but now you don't need 2 more of them to house the 6 repeaters at 2 units per housing; so it saves you $600 to start with.
When the tech goes to fix one just slide one out & another slides right in. Great for fast restoral of service when a repeater goes down.
Cooling is important and with the open-frame design of the 6PakRak you can put a rack fan underneath it and cool the repeaters to allow 100% duty cycle operation at full power. You can't get that inside of the housing as they must be run at half-power to last. This extends the life of the radios substantially.
The 6PakRak comes disassembled and packed flat to save money on shipping too. Unpack and tighten the screws for a fast 10-minute easy setup.
Want to know more or order one? Please contact us today!

Additional Resources:

Category: 1
Price: $300.00