LED Lightbars by NovexComm
Our 18 inch "cool white (6500° Kelvin)" LED Light Bar (also available in red and blue) is powered by 12 Volts DC and is mounted on a 1U panel (perforated / vented is shown but can be solid aluminum if desired). A dimmer allows gives variable brilliance light for night time deployments with rack mounted cases allows the case lid to be fully closed.
Dimensions are only ½" square on the LED bar and it is shown as mounted on ¾" standoff brackets for the 110 degree light to shine out easily.
The rotary dimmer smoothly varies the light output from barely lit to almost overpowering; set and it is quite stable.
Current draw is quite low at full brilliance of 143 lumens at only 340 milliamps so it won't drain your battery.
Use it to illuminate in the radio room or mounted in a console to cut down on the glare at night but still see the knobs and buttons clearly.
A large number of radios have backlit meters and digital displays but not the controls or knobs; so this light bar helps a lot!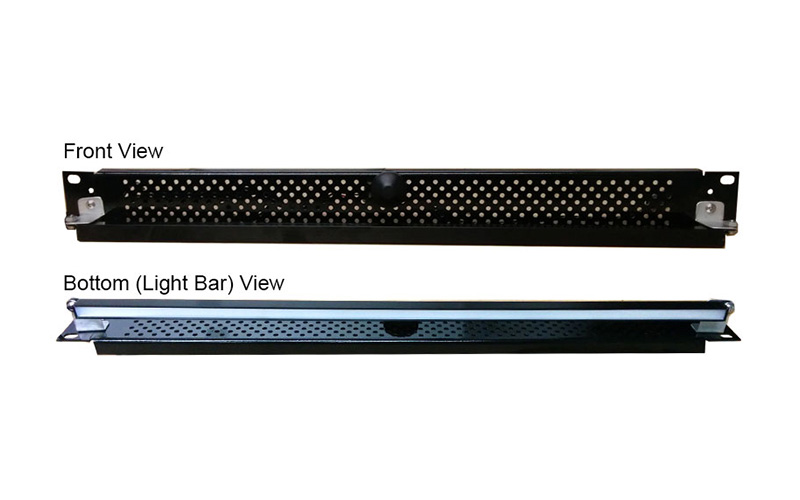 OPTIONS:
Perforated/ ventilated 1U panel painted black, with LED and dimmer

Select Red, White, or Blue color
You can add 2 speakers inside for an extra cost with ⅛ 3.5 mm phone plug on the end of the wires
Or, you can add 4 fans for ventilation for an extra cost (can be pull air IN or OUT or combination of two IN and two OUT for improved cooling)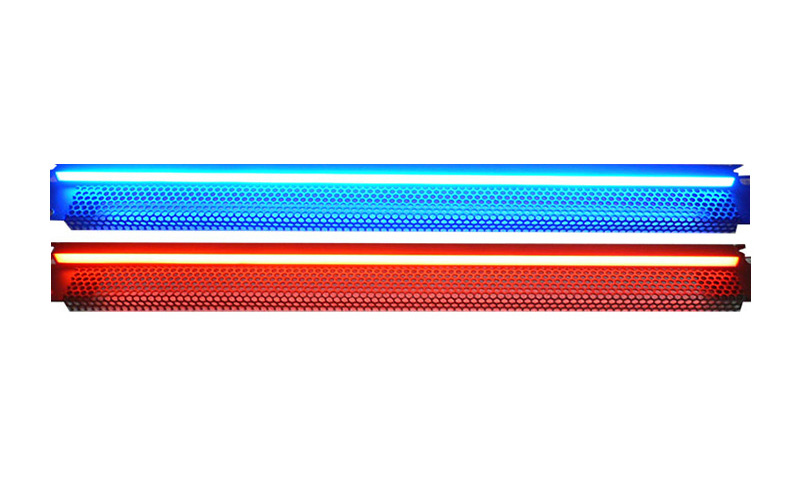 ---
---
Contact Us Today!